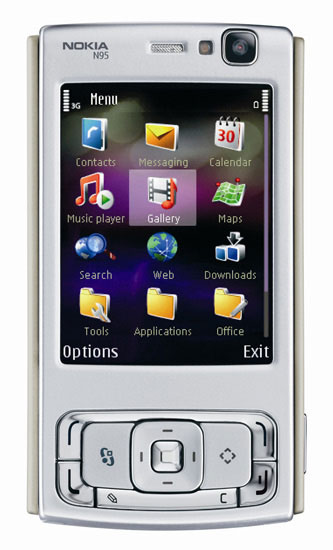 Following up on Vodafone's inability to unlock my Nokia N95 I bought from them, I decided to use other ways.
First, there are tons of "online unlockers" websites who claim to be able to unlock phones but nobody explaining how they do it. I tried 2 of them and they weren't successful, even though they advertise handling the N95.
The first one was E Distributions UK Ltd. They reimbursed my Paypal payment the same day with "unlock code cannot generate full refund". Fair enough.
The other was a bit more problematic. I ordered an unlock code for my girlfriend's LG KU990i from MobileUnlocked which is really Unlockingonline. After 2 days they claimed to have found the unlock code which was: "NO UNLOCK CODE", which obviously was of no use for me. I complained to them asking for a refund and 2 days later they did so.
My guess is that those online unlockers probably work for older phones which have key generators available for them, but these companies also advertise that they can handle new phones for 2 reasons:
be indexed by search engines
be able to provide the service as soon as a keygenerator appears
Unfortunately this is just going to waste your time. You can try, but if you do make sure you always use Paypal as they have a reimbursement policy if the merchant fails to provide the service (make sure you keep copies of mails and website results).
I ended up unlocking both phones from a local store. No problems whatsoever.
Now on to fix one of the most annoying problem of the N95, and any modern smartphone: the limited battery life.
The N95's original battery is a 950 mAh li-ion battery and has the amazing property of lasting about one day with moderate usage. Even worse, if you use your N95 to listen to some music, it dries out in 2 to 3 hours.
So I ordered a 2400 mAh li-polymere battery from mobiltec24. Unfortunately the phone was constantly switching itself off and crashing.. weird! I mailed them and they quickly sent a replacement battery which works fine so far. The phone lasts about 4 days with moderate usage, at last! This was the N95's biggest problem and newer phones seem to have that problem as well. The battery is bigger and heavier (needs a modified battery cover, which is supplied) but the trade off is really worth it.