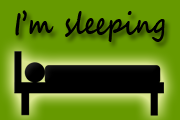 I was pretty amused to discover that Apple's Do Not Disturb feature in iOS 6 is pretty close to my Android application I'm sleeping, which was available long before their version.
Android doesn't offer such feature by default (but some ROMs do). At first, I was puzzled by that lack. I searched on Google Play but didn't find anything that suited me, namely:
simple and intuitive user interface
intelligent design, with separate settings for week days and week ends
white list, allowing close friends or family to call you at all times
manual mode for naps or out-of-schedule sleeps without having to reconfigure everything
So I wrote it myself. Apple's version is similar except it uses favorites instead of a white list. It also has a "go through" mode if the caller insists but doesn't feature a manual mode (Apple still didn't "invent" widgets).
Screenshots below: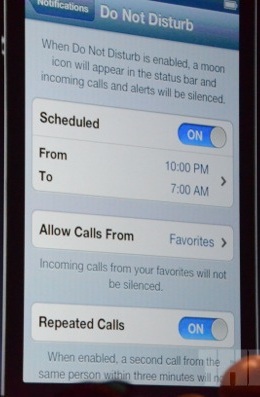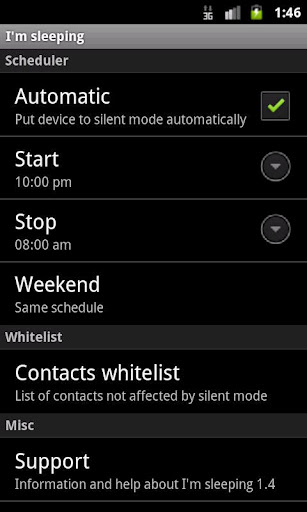 Available on Google Play for free and without ads.