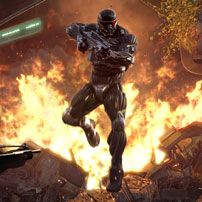 Crysis 2 is a great game. Outstanding graphics, fast dynamic rendering, good sound effects, advanced AI, etc.. Then someone at Crytek decided to remove quick saving at the last minute before releasing the game, making it annoying to play.
Which is why I did a quicksave mod. You can download the Crysis 2 quicksave mod.
To install, simply unpack the .zip into your Crysis 2\Mods folder.